Empathy Day Book Recommendations!
June 10th, 2021
Find out our favourite reads for Empathy Day today - will you #ReadForEmpathy?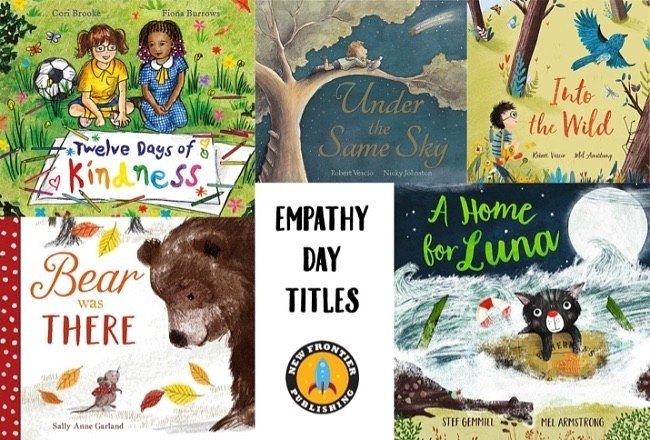 Twelve Days of Kindness is a brilliant and important story which introduces young readers to kindness, goodwill, empathy, and knowing when someone needs a helping hand.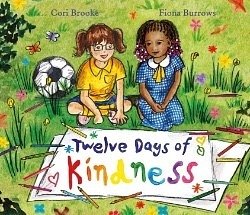 Twelve Days of Kindness
One little girl realises that the new girl in her class is struggling to make friends. With the help of their football coach they come up with a plan. Can their school football team bring them together, and expand their friendship group?
PURCHASE HERE
Under the Same Sky is a sweet story about two children who long to be friends, but the miles between them separate them. The two live very different lives, but they both live under the same sky.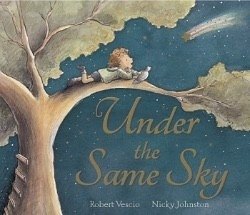 Under the Same Sky
Two children on opposite sides of the world crave friendship.
Is it possible to be friends across the miles?
PURCHASE HERE
A Home for Luna is a heartfelt tale about arriving in an unknown place, all alone. Can Luna make this new place her home? Will she make new friends?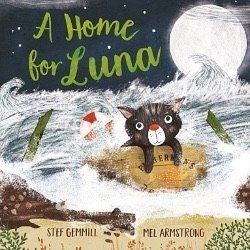 A Home for Luna
When Luna washes up on a strange shore she is scared and lonely.
She soon discovers there is beauty in her new land, and along the way makes unexpected friends.
But will she ever feel at home in a place so different from the one she remembers?
PURCHASE HERE
Into the Wild is a wonderful story - join Roman as he makes new discoveries! But can a wanderer discover a new friend?
Into the Wild
Roman is a lone wanderer and the wild is his to explore.
Yet despite his amazing adventures and fascinating discoveries, Roman is still searching for something.
Is being alone really the only choice for a wanderer?
PURCHASE HERE
Bear Was There is a charming tale of Mouse as he ventures away from home. Was his mother right about Bear, or will Mouse learn to not judge a book by its cover?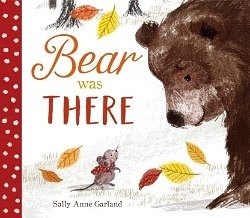 Bear Was There
The first thing Mouse felt was love, as he lay in the warmth of his mother's fur.
Then one day, Mouse meets Bear.
He feels frightened, but what if Bear is not as scary as he seems...
PURCHASE HERE
Be sure to tweet us any of our titles that you might be reading today! #EmpathyDay #ReadForEmpathy! You can find out more about Empathy Day below:

Tags:
read for empathy
,
reading
,
recommendations
,
empathy day
---
Comments (0)
No comments have been submitted yet.
Why not be the first to send us your thoughts
Leave A Comment


Thank you for your comments, they will appear shortly once approved.