123 Tea Party! The History of Afternoon Tea
June 25th, 2019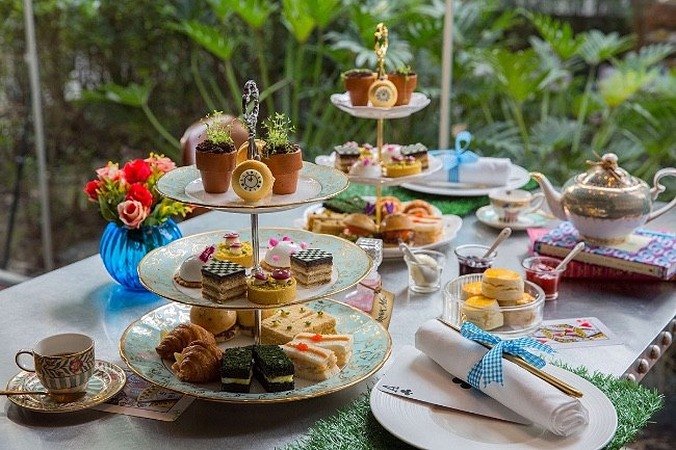 Summer is finally upon us and that means more time will be spent outside eating and drinking. Park picnics, beach BBQ's, street parties and garden parties will be taking place all over the country when the sun shines. Garden parties are a truly British tradition, synonymous with the Royal Family and the prestigious events that take place in the grounds of Buckingham Palace throughout the summer season. You don't have to rub shoulders with the queen to enjoy all the nice things you'd expect at a garden party though. Why not throw a tea party instead, a tradition slightly different, but that includes the same delicious things to eat and drink.
"There are few hours in life more agreeable than the hour dedicated to the ceremony known as afternoon tea."
Henry James


Tea is typically served in the afternoon (tea parties are often known as afternoon tea) and comprises of hot tea served from a teapot into teacups, and a selection of small sandwiches and sweet cakes. Although tea itself was popularised in England by King Charles II in the 1600's, the tea party is a fairly modern custom, and can be traced back to British high society of the 1840's.

Anna Maria Russell, the Duchess of Bedford and a close friend of Queen Victoria's, spoke of a 'sinkful feeling' between the two main meals of the day (lunch was very light in those days). She began having a pot of tea and snack at about 4pm each day. Eventually she began inviting friends over for the occasion, and slowly the tea party was born. The ritual caught on, and before long it spread to the middle classes, becoming popular as a way of hosting a low-cost social gathering.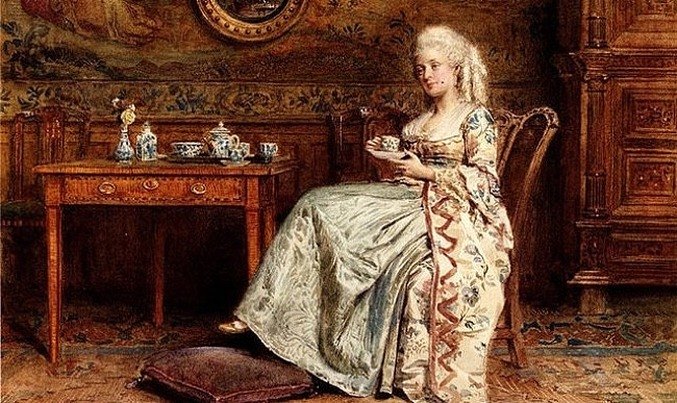 The form of afternoon tea that Anna Maria Russell introduced is still alive and well, kept popular by the grand British hotels that serve it. Afternoon tea of this kind is now seen as a treat, and a way of marking a special occasion. Socialising over tea at home has evolved significantly though, and there are no strict rules to follow. Afternoon tea can be as casual as a mug of tea and a biscuit. However, if you fancy throwing a more traditional tea party you might consider including the following things: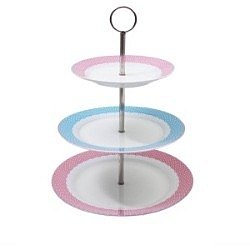 A three tier cake stand to display a variety of sweet treats.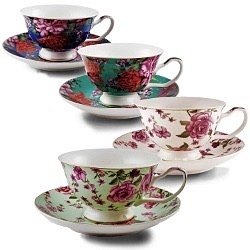 A selection of floral china teacups. Charity shops are a good place to find cheap ones, and they don't need to match!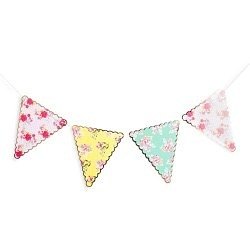 Bunting that can be used to decorate the garden or room that will be the setting of your tea party.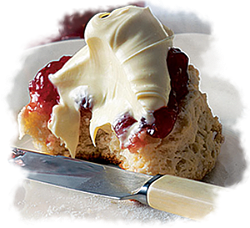 Scones to make it a cream tea. Jam or cream first?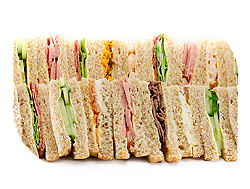 A selection of small finger sandwiches. Ham, cucumber and egg are all classic fillings.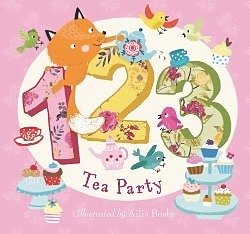 Tea Parties are a fantastic way to enjoy an informal meal with the youngest in the family, and Ailie Busby's 123 Tea Party is a perfect companion to any such occasion. Learn the essentials of counting and afternoon tea all at once!
buY THE BOOK
Tags:
123
,
afternoon
,
garden
,
history
,
party
,
summer
,
tea
---
Comments (0)
No comments have been submitted yet.
Why not be the first to send us your thoughts
Leave A Comment


Thank you for your comments, they will appear shortly once approved.