Robert Vescio on the Inspiration Behind Under the Same Sky
August 14th, 2019
Under the Same Sky by Robert Vescio and Nicky Johnston is now available in the UK. Here Robert discusses his inspiration behind the book, and what he hopes it can achieve.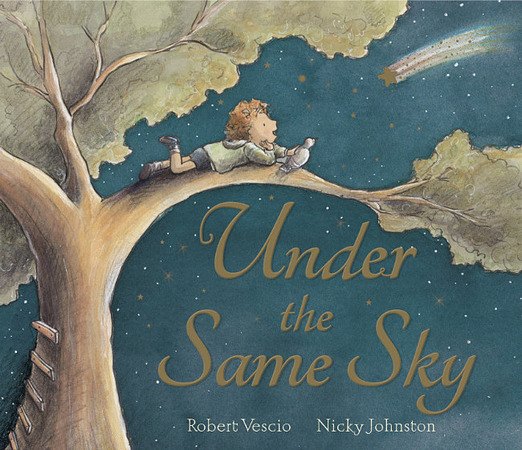 Across the world we see communities devastated by natural disasters like earthquakes, hurricanes, fires and floods - and acts of war. We see people left emotionally adrift.

The worst part is watching people suffer in pain when there is nothing you can do. I wanted to write a story to show how people can express compassion and connect with those dealing with the trauma of disaster. All you can do is let them know you are thinking of them and care for them. This story can give someone hope, and let them know that they are not forgotten.

Under the Same Sky is a story that will make readers see something in a new way. It will encourage children to channel their loneliness with imagination to find hope and new friendships. It explores the beauty of the natural world and the natural phenomenon that exists between people, while teaching children that what may start out as something impossible, can be possible, if we only look harder. A spirit of adventure and exploration.

Under the Same Sky shows us that when we're feeling lonely or knocked down, someone out there is thinking of us. It will help people to become more compassionate, and help convert despair into love, cultivating the best of humanity. It's a story about hope, empathy, kindness, and inspiration.

A young boy searches for the impossible – a friend, who he has never met. This is an uplifting story that says: "You are never alone in this world and anything is possible".

Under the Same Sky presents us with a caring person, safe at home, but wanting to connect with another human being on the other side of the world. It puts a unique spin on 'what goes around comes around,' and reminds us that a simple act of kindness in this world is sure to eventually make its way back to you.

This motivating message will delight readers as they discover the power of hope. The child's action in the story can have a lasting, life-changing impact, not only for the receiver but for the giver as well.

Under the Same Sky is an empowering story about love and healing. Friendship is not about touching the hand or the skin of another, but rather it's about the touching of their heart.

Under the Same Sky invites us to live with others in mind. All it takes is one simple act.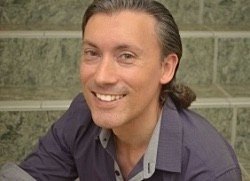 Robert Vescio is an award-winning children's author. He is dedicated to inspiring children with his passion for stories. When he is not writing, he enjoys visiting schools to share his imaginative tales. Robert lives in Sydney and enjoys spending time with his children, who are an endless source of inspiration.
Buy the book
---
Comments (0)
No comments have been submitted yet.
Why not be the first to send us your thoughts
Leave A Comment


Thank you for your comments, they will appear shortly once approved.