Wenda Shurety on her debut picture book Eva's Imagination
November 7th, 2018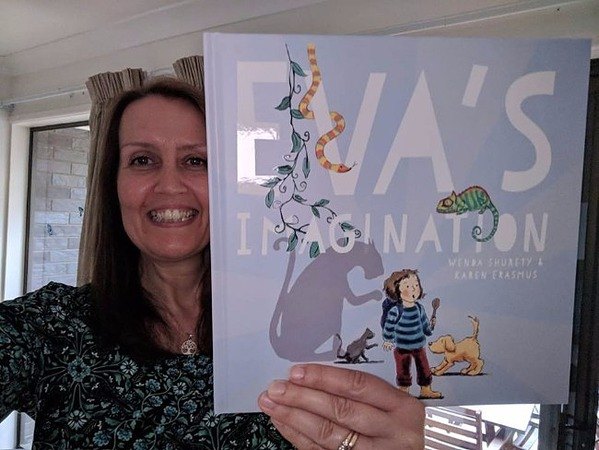 Wenda's debut picture book Eva's Imagination was released in October. We asked her a few questions about the book and why it is so important to her.

Who inspired you to write Eva's imagination?

It was so much fun writing about a little girl having adventures in her house while searching for her imagination. The opening was inspired by my daughter, Belinda, who often lay on our study carpet telling me how bored she was. It took me back to my childhood when my mother would say, 'How can you be bored? Go and use your imagination.' My sisters and I would run off and concoct adventures often inspired by Enid Blyton's The Magic Faraway Tree stories. Off we'd travel to all sorts of magical places: Marshmallow land, Toy land, Talking animals land...

Why write about imagination?

I wrote this story was because I worry that children are often fed their imagination from screens rather than producing their own adventures and stories. A creative imagination is vital for the development of skills such as problem solving, decision making, visualisation and empathy. As Albert Einstein said, 'Imagination is more important than knowledge.' Having been a research scientist and now a children's author, I know a creative imagination goes a long way.

Why did you choose the names Eva and Chops?

The names Eva and Chops are extra special. I chose Eva as I loved the name and felt it went well with the word imagination. I was surprised and thrilled when I learned the illustrator, Karen Erasmus, has a daughter called Eva. Chops was named after our beautiful pug Charlotte (a.k.a. Charlie Chops) who sadly passed away a month ago. I'm so glad her name lives on in Eva's Imagination.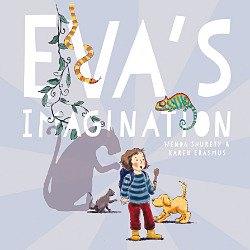 Eva's Imagination
BUY THE BOOK
---
Comments (1)
решебник к рабочей тетради по английскому языку 7 класс
- January 21st, 2020 10:20am
Spot on with this write-up, I truly feel this site needs far more attention. I'll probably be back again to read through more, thanks for the advice!| а
Reply
Leave A Comment


Thank you for your comments, they will appear shortly once approved.