Under the Sea with Peter Carnavas
February 20th, 2021
We got to speak with the talented author and illustrator, Peter Carnavas, as his title Blue Whale Blues goes into paperback.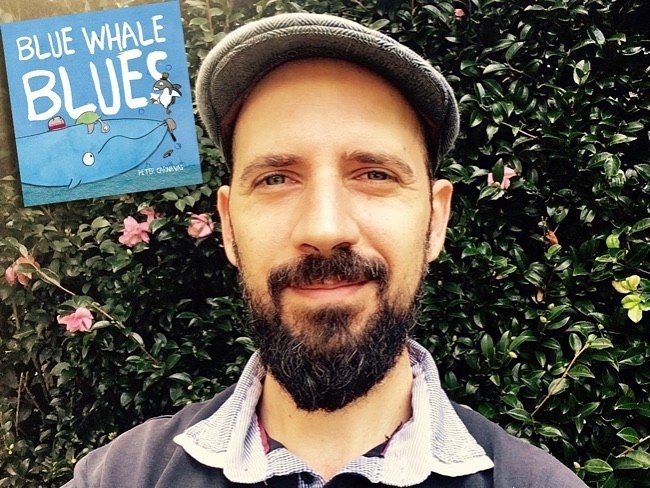 Where did the inspiration for Blue Whale Blues come from?

Whenever I visit schools, I show students how to draw a character, and for a while I found myself teaching children how to draw a whale. I enjoyed drawing it so much I decided to build a story around it, and I liked the idea of combining silliness with seriousness. I ended up with a whale with bike trouble (the bike is a shopping trolley), an equally silly penguin with good intentions, and a tale about overcoming worries.


You wrote and illustrated Blue Whale Blues by yourself, what is the experience of creating a book alone like vs with someone else?

I love making books both ways. When I work with other authors, I'm often challenged to illustrate things out of my comfort zone. Working alone means I'm usually a bit more attached to the characters and story, and I can make changes to suit myself.


What was the most challenging part about creating Blue Whale Blues?

I created the illustrations with a chunky collage style. I drew, painted, and cut out everything, then glued it all together. It was very time consuming, and although cutting out all the trolleys was a bit meditative, it also drove me mad.


What do you hope children will take away from Blue Whale Blues?

I hope they get a giggle, and begin to understand that we don't need to worry so much.


Do you have any routines or rituals when you work?

I'm not too precious about my work environment. The main things I need are music, my dog, and a cup of tea.


Have you always wanted to write and illustrate children's books?

I always loved the idea of making children's books, but like most people, I didn't think it would ever be possible. It's been a joyful way to spend my time.


If you weren't writing and illustrating, what do you think you would be doing?

I also work as a teacher librarian, which complements an author's life perfectly. If I could do something completely different, I'd like to study or photograph birds.


What was your favourite childhood book?

Roald Dahl's Matilda had a big impact on me. I had been reading Dahl's books as a kid, and Matilda was released when I was in about Grade 3. I still think it's a beautiful book, and I love the more contemplative moments as much as the humour.


Do you find living in Australia influences your book creation?

It's hard for me to say, as I've never lived anywhere else. I do make conscious efforts to include elements that make sense to Australian children, as it's important for young readers to recognise themselves in stories.


Tell us an interesting fact about yourself!

I recently worked out that I have 59 first cousins! (and my wife has none).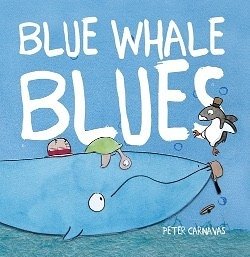 Blue Whale Blues
When Penguin hears Whale singing the blues, he tries to help.
But how do you stop a blue whale feeling blue?
A delightful story about a whale with bike trouble and the happy-go-lucky penguin who cheers him up.
Order the Book
---
Comments (0)
No comments have been submitted yet.
Why not be the first to send us your thoughts
Leave A Comment


Thank you for your comments, they will appear shortly once approved.