Quick Questions with Illustrator Mel Armstrong
October 6th, 2019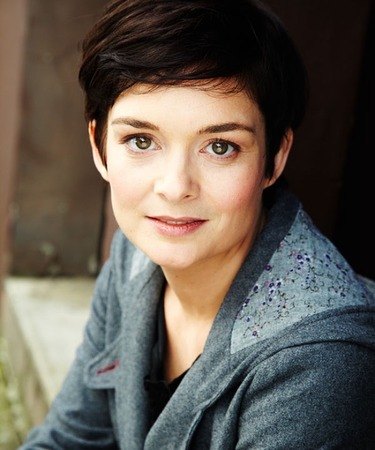 We asked Mel Armstrong, illustrator of A Home for Luna, 10 questions so you can get to know her better.

When did you decide you wanted to become an illustrator, what prompted this?

I've always dreamed of being an illustrator but never really thought it was possible. When I was pregnant with my first child 6 years ago I was looking for some fabric to make him some clothes, but couldn't find any I liked so did some research on how to design fabric myself. I then stumbled upon surface pattern design and realised with my graphic design background I could design my own. This then turned into a career and reignited my desire to become an illustrator. It was just a natural progression from drawing cute characters for products to illustrating for picture books.

What was your favourite childhood book?

Now this question is really testing my memory. One book that really stood out as a fond memory was The Monster At The End Of This Book starring lovable furry old Grover. I also loved Dr Seuss books.

If you could tell your younger self any advice, what would it be?

Don't let anyone ever tell you, you can't do some thing. Let those comments fuel your fire and do it anyway!

How did you come up with the character designs?

For A Home for Luna I spent a lot of time stalking my cat with my camera. I have hundreds of photos that I used as inspiration for Luna. I tried many different Luna's before settling on the final Luna. I also watched lots of YouTube videos of penguins, particularly New Zealand penguins as that is where I based my illustrations. Some of the beach illustrations are inspired by some of my favourite rugged beaches where I live that happen to be home to many penguins.

How has your background and location shaped your work?

I guess my background in graphic design has shaped the way I design and my style. I'm very digital in my process, including my sketches, so all my roughs for Luna were done on my iPad! I recently moved back to New Zealand, where I was born, after living in Australia for 27 years. So I am very much influenced by the wildlife and scenery of both these countries.

Are there any people who you think have helped or inspired you to improve as an artist?

My son is my biggest critic and lover of my work. He has pretty much shaped my career for the last 6 years.

What is your working process?

I'm predominately a digital artist with Photoshop being my tool of the trade. I even do most of my sketching on my iPad, saving lots of paper and enabling me to quickly move things around and try different ideas. I use a lot of traditional media such as watercolour and gouache to create textures that I then use in my digital artwork. I also use photos of textures I've taken whilst out and about with my kids, such as tree bark, interesting flower patterns, gravel, etc and then incorporate them into my art. All my artwork is finished and coloured in Photoshop. I like being able to easily change colours or move things around on the page if needed, without having to redo the entire spread.

If you didn't illustrate, what would you do instead?

I've always been creative in my career. I was a ballet dancer at the beginning, an actress, graphic designer and now illustrator. I love creating and building things. My partner often jokes that if I wasn't an illustrator, I could probably set up a business putting together IKEA furniture! There is something really satisfying about building something that is useful.

What's been your favourite feedback?

I teach illustration and surface pattern design on Skillshare, and I often get people contacting me to let me know that I changed their life. How cool is that! I feel honoured to share my knowledge and skills and help others follow their own creative journey.

Finally, give us a fun fact about yourself that nobody knows!

I seriously can not think of one! Sorry!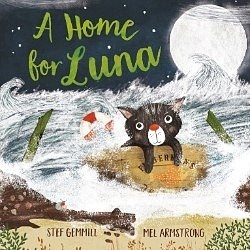 A Home for Luna
When Luna washes up on a strange shore she is scared and lonely. She soon discovers there is beauty in her new land, and along the way makes unexpected friends. But will she ever feel at home in a place so different from the one she remembers?
find out more
---
Comments (0)
No comments have been submitted yet.
Why not be the first to send us your thoughts
Leave A Comment


Thank you for your comments, they will appear shortly once approved.