Peter Carnavas: Author and Illustrator (and teacher/librarian/musician/great guy)
January 14th, 2020
Peter Carnavas is a prolific author in Australia, whose talent we have been nurturing since 2008. As he is relatively new to UK audiences, we have compiled some facts about Peter and his books in order for you to get to know him a little better.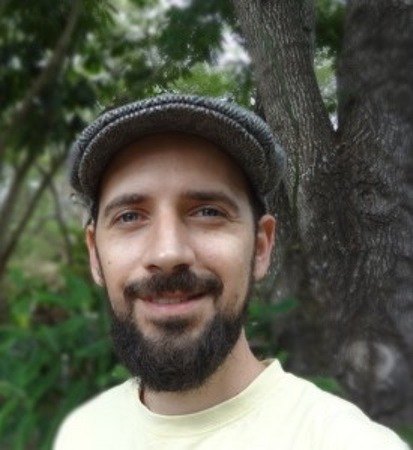 Peter lives on the Sunshine Coast hinterland, just around the corner from a beautiful rainforest and waterfall. He lives with his wife, two daughters, a dog called Florence and a cat named Harry Potter.

Since Peter's first picture book, Jessica's Box, released by us in Australia in 2008 and 2017 in the UK, New Frontier have continued to support him, releasing his books in both countries, and allowing for his books to be translated into many languages so readers all around the world can enjoy them in German, Portuguese, Dutch, Korean, Slovenian, Arabic, Italian and more. All his books have been shortlisted for or won prizes in Australia. There have been adaptations of his books into stage shows and concerts in Australia too. In 2018, the Sunshine Coast Council installed a story seat at Russell Family Park in Montville on the Sunshine Coast, based on The Children Who Loved Books. The other seat is outside Maroochydore Library.
Peter Carnavas was born in Brisbane, Australia in 1980. Peter started creating books before he even went to school. His first being inspired by his pet turtle Pokey and appropriately titled My Turtle Bites My Finger. Before embarking on his career as an author and illustrator, Peter did Media Studies and was a primary school teacher, teaching in Clermont and Bundaberg. He is now training to be a librarian to combine all these facets. He is currently studying a Masters of Education, majoring in teacher-librarianship, through Queensland University of Technology.

Peter still gives talks and workshops at schools, libraries and festivals. Sessions involve illustration, writing tips, readings, hands-on fun and the opportunity to ask questions.

On an ideal day, you would find Peter fishing, swimming, painting and spending time with his family. He plays music (scan the QR code on the back of Blue Whales Blues to here the story sung in full by him!) and owns a lot of instruments – guitars, mandolins, harmonicas, piano accordion and bouzouki, to name a few.

Check out the list of Peter's titles we have released or are due to be released this year below, along with some fun facts about them from Peter himself!

Illustrator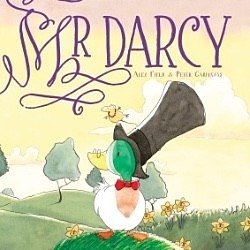 Mr Darcy
Mr Darcy is a rather reserved, gentle duck.
He likes to tip his hat and say, 'good morning'.
Mr Darcy would never want to bother anybody.
His life is a little lonely until he discovers that it's okay to let his friends know he needs some help.
Alex Field's great love of Jane Austen's Mr Darcy from 'Pride and Prejudice' inspired her to create Mr Darcy.
find out more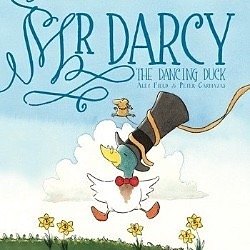 Mr Darcy the Dancing Duck
Mr Darcy dreads the first sign of Spring.
Flowers blooming means only one thing – dancing season, and Mr Darcy simply cannot dance.
Can Lizzy convince Mr Darcy to take a turn around the maypole?
Mr Darcy the Dancing Duck celebrates the 200th anniversary of Pride and Prejudice.
find out more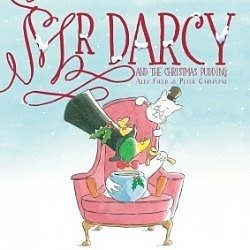 Mr Darcy and the Christmas Pudding
Mr Darcy loves making his famous Christmas pudding.
But what happens when Mr Collins drops by unexpectedly?
find out more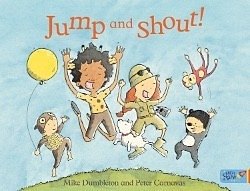 Jump and Shout
Jump and shout... clap and cheer on this rollicking adventure with a lively family.
Join them as they swing, skip and tumble through the neighbourhood on a joyful day out.
"Readers will often choose their favourite dressed-up character from this story: Owl Boy, Panda Girl, Giraffe Boy or Zookeeper Girl. In case you're wondering, my favourite is Giraffe Boy (but they're all pretty cute)."
find out more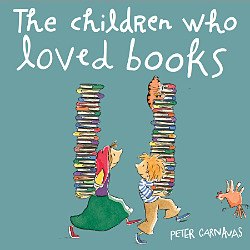 The Children Who Loved Books
Angus and Lucy love books.
They have hundreds of them.
But when the books are taken away, Angus and Lucy's family soon discover they cannot live without them.
A warm and moving celebration of books and the way in which they bring us all together.
"The subtheme of this story is that we don't need big houses and televisions and fancy cars to be happy, as long as we have books and each other (and food and shelter, I suppose). This part of the story was inspired by a book I read called
Affluenza
, by Clive Hamilton and Richard Denniss."
find out more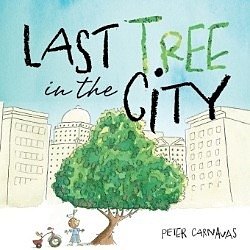 Last Tree in the City
Edward is sad after he finds the last tree in the city is no longer standing.
After some reflection, he finds a way to make things better.
A poignant tale about the environment and the way children relate to its beauty.
"I thought of the idea for this story after talking to a friend of mine who lives in Tokyo. He described small green spaces wedged between blocks of giant buildings, and I imagined a small boy trying to hold onto one little piece of green in a city."
find out more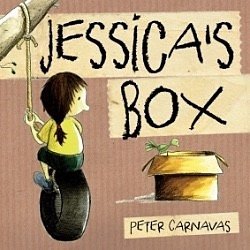 Jessica's Box
Jessica's Box is a fabulous first book by new author Peter Carnavas.
Peter has portrayed with depth the trauma of a child's first day at school and written a witty and warm book about finding new friends.
This book will capture the heart of every child and parent.
Will Jessica find a friend on her first day of school?
Watch closely as Jessica reveals the contents of her Box.
Could this be the answer to her dreams of friendship?
"Jessica's Box originated from a little story I wrote for my wife, called
The Man Who Carried A Basket
."
find out more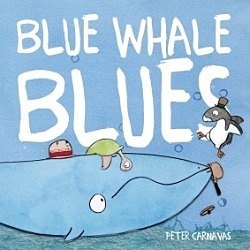 Blue Whale Blues
When Penguin hears Whale singing the blues, he tries to help.
But how do you stop a blue whale feeling blue?
A delightful story about a whale with bike trouble and the happy-go-lucky penguin who cheers him up.
"This book was different for a few reasons. First of all, I made the illustrations with a kind of chunky, ramshackle collage. This means I drew things, painted them, cut them out and stuck them on the page. Photographs were then taken of the illustrations, and that's what we can see in the book. Also, I recorded an audio track that comes with the book. I got to pretend I was some sort of rock star, playing guitar, ukulele, my knees, a bicycle bell and a kazoo."
find out more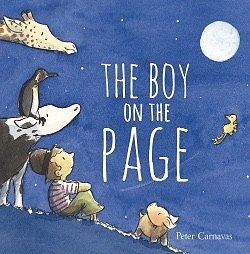 The Boy on the Page
A small boy lands on the page and, quite by accident, discovers the joy and wonder of life.
"On the final double page, I drew all of the people, animals and things that the character encountered throughout the rest of the book. The problem is, I forgot one animal. Can you work out which I animal I forgot to include?"
find out more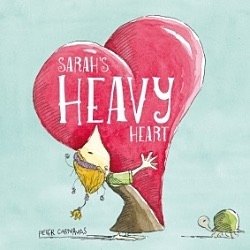 Sarah's Heavy Heart
'Sarah knew the heart would always be hers to carry. She just wished it wasn't so heavy.'
A magical story about a little girl's search for friendship and love.
Follow Sarah on her journey and let your heart get 'carried away'.
"Sarah's silent friend in the story is a tortoise. I often imagine myself as that tortoise. It's the closest I've come to a self-portrait."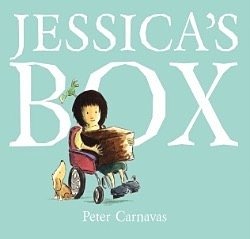 Jessica's Box CP Edition
Jessica's Box centres on the trepidation that a young girl faces when starting school and her efforts to win friends.
She tries bringing different offerings to school in her large brown box.
Her journey ends when she finally discovers her own magnificent self-worth.
In this edition, created in conjunction with the Cerebral Palsy Alliance, the text remains the same as the original story, but the illustrations show Jessica in a wheelchair.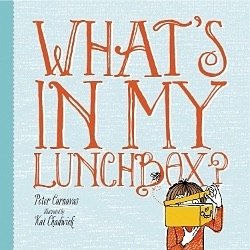 What's in My Lunchbox?
Today in my lunchbox I happened to find...
What could be inside the lunchbox? An apple? A bear? A dinosaur?
---
Comments (0)
No comments have been submitted yet.
Why not be the first to send us your thoughts
Leave A Comment


Thank you for your comments, they will appear shortly once approved.