Interview with Kat Chadwick
September 17th, 2020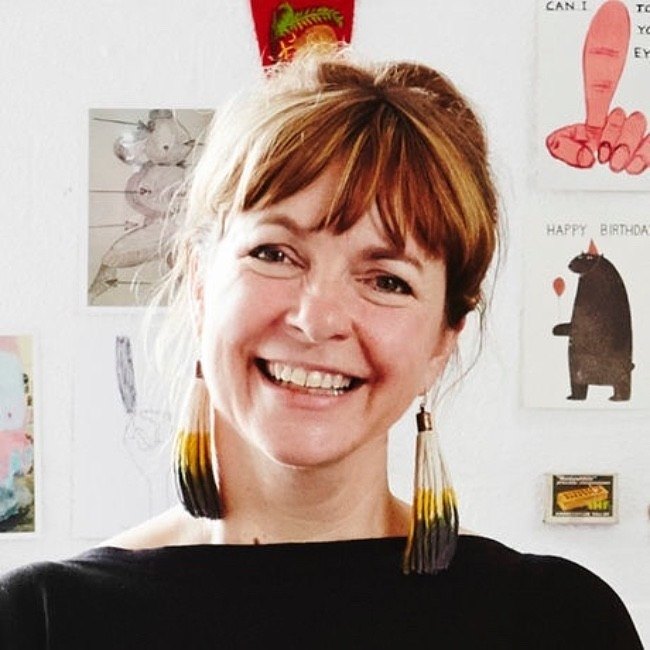 Born in Pahiatua, New Zealand, Kat completed a Diploma in Fine Arts (majoring in printmaking), then spent a few years exhibiting and travelling the world. In 1995 she moved to Melbourne to study Graphic Design at Swinburne University. After gaining an Honours degree, she worked at various Melbourne design studios before establishing her own business with her partner Andrew Budge. Since then Kat has refocused on her love of image-making.

Tell us about your preferred medium and the techniques you used for illustrating What's In My Lunchbox?

I really enjoy drawing with pen and ink. I love the immediacy, quality of line, the feeling of the nib scratching the paper and the random blots and blips that happen along the way. For What's In My Lunchbox? I used my trusty ink dipping pen with speed ball c-6 nibs and Windsor & Newton Calligraphy ink (sepia coloured, I like the way it looks on the paper, though once scanned I usually make it black). I also used a variety of brushes to create the wash textures, including some special Japanese ones that belonged to my Granny Ann who also illustrated.

Once complete, I scanned and tidied the drawings in photoshop, then digitally applied colour and textures on a series of layers below the line work drawing. Being a digital file, it was easy to edit if any tweaks were required.

How has your background in other areas of design paved the way for you to illustrate children's books?

My background, in both fine art and graphic design, has been a big influence on the way I illustrate children's books. All those rigorous art school life drawing classes made me a confident drawer and also gave me a love of line which continues to be a core element of my illustration style today. It also gave me confidence to trust and enjoy my imagination. Working as a graphic designer made me more professional and gave me an understanding of the technical processes involved in book design (layouts, pacing, file supply, etc).

Which illustrators do you admire most?

I admire a lot of illustrators, there are so many clever people out there doing a wide variety of wonderful things. I'm constantly inspired by the amazing talent on my agent Jacky Winter's roster. I especially admire the work of Grace Lee, James Gulliver Hancock and Jane Reiseger. Instagram is heaving with exciting illustrators too. I really enjoy Alice Oehr's use of colour, Jean Jullien's wit and Ping Zhu's overall amazingness! In terms of picture book illustrators, there are so many I like, new and old. Richard Scarry and Dr Suess are particular favourites.

What do you wish to do in the future with your design and illustration career?

Pretty much what I've been doing for the last 10 years... enjoying and evolving my busy illustration practice, working with lovely clients on a good mix of illustration projects (books, magazines, animated apps, design and ad campaigns).

How are you celebrating the release of What's in my Lunchbox?

Gee I'll have to pack something extra special in my lunch that day, won't I!? Maybe a bottle of bubbly and some scrumptious lobster rolls to share with my studio mates. I'll open my lunchbox very carefully though, just in case a giant red crustacean with crazy eyes and snapping pinchers leaps out! Yikes!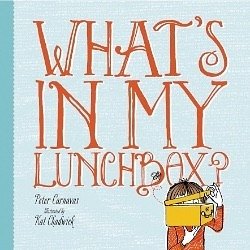 What's in my Lunchbox?
AUTHOR: Peter CarnavasILLUSTRATOR: Kat Chadwick
Today in my lunchbox I happened to find...
What could be inside the lunchbox? An apple? A bear? A dinosaur?
find out more
---
Comments (0)
No comments have been submitted yet.
Why not be the first to send us your thoughts
Leave A Comment


Thank you for your comments, they will appear shortly once approved.