Interview with Fiona Burrows
October 30th, 2019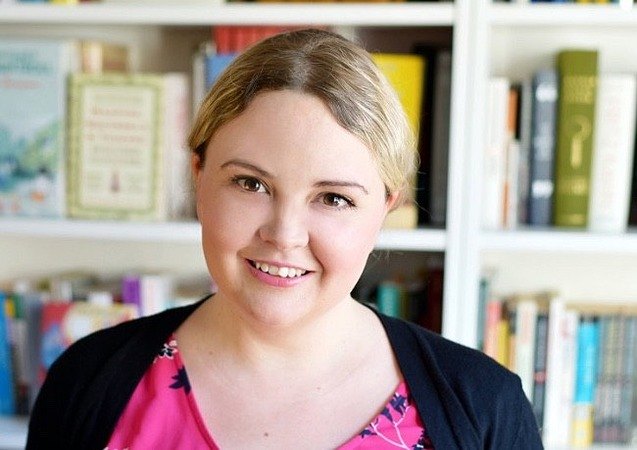 How long did it take to do the illustrations for the book?

It took a while as there was quite a bit of planning and storyboarding involved, as well as character design and testing out the visual style of the final artwork. I worked closely with the Art Director who gave me a lot of feedback and helped me to develop my original sketches. I had to take a bit of a break in the middle of working on the book as I had a baby… and he has just turned 1, so that gives you an idea of how long the picture book publication journey takes!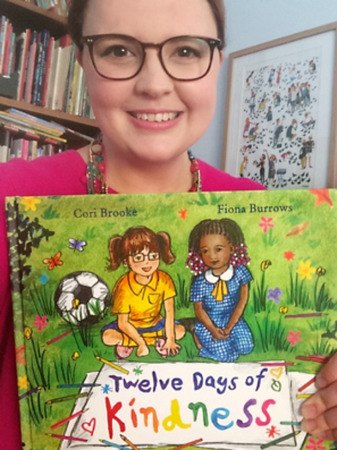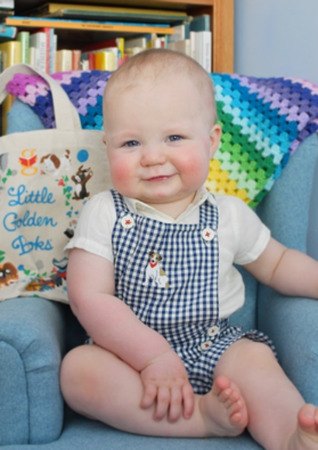 Two of the things I created in the last year!

What kind of visual research did you have to do?

I started by researching photographs of children playing soccer, to see some of the different kinds of actions and movement they were making. When I work I tend to look at lots of different photos at first (so for this book it was things like schoolyards and school uniforms) to get some general ideas and inspiration, and then work from my own imagination. I also have a fantastic illustration reference book from the 1970s that I found at a secondhand book sale for about $3, which is full of figure drawings of people in different poses - it's very handy when you're trying to work out where someone's leg or shoulder would be when they are kicking a ball, for example!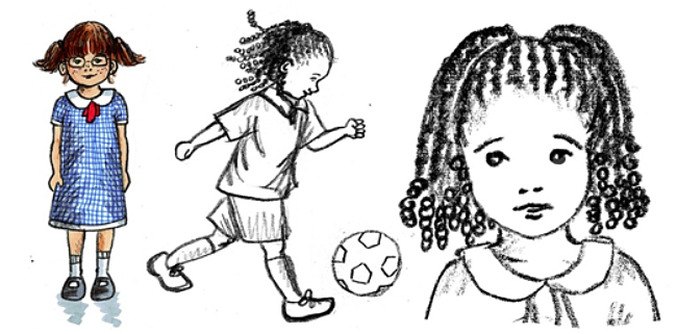 What medium did you use for the illustrations?

I used a mixture of pencil and watercolour, which I did by hand, and then scanned and digitally put them together. I really wanted the book to have a light and textured feel to match the playfulness and movement in the story, and I think the scribbly nature of the pencil and the vibrancy of the watercolour work well together to create that.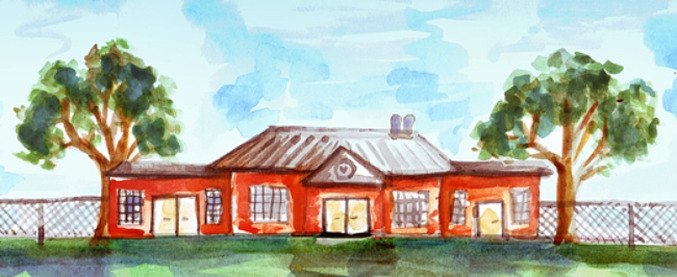 Watercolour background detail from a spread

What process did you go through to get to the final product?

First I did some character drawings of the main characters, and then I went through a couple of different iterations of storyboards, doing rough sketches of the layout of each spread and getting feedback each time. I also did some colour tests of some of the final illustrations until we had agreed on the visual style for the book, and then I started work on the final illustrations, making adjustments along the way until everything was finished.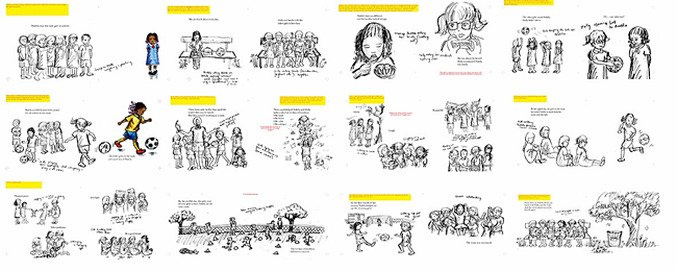 Did you enjoy the process?

I had a lot of fun with this book! Cori Brooke's story is so lovely and the characters are so gorgeous, I really enjoyed being able to bring them to life. It was fun drawing the soccer aspects as well, and I like the energy and movement that they bring to the book. I also really liked the playful, childlike elements that I got to add in, such as the little drawings and scribbles that Holly and Nabila make, and the colourful endpapers; they were a delight to create and I felt like a child again myself!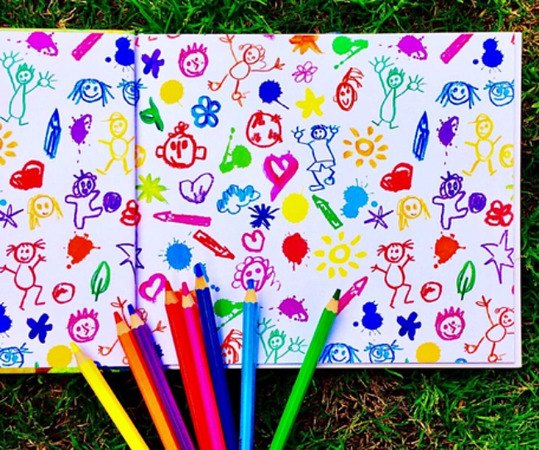 The colourful endpaper pattern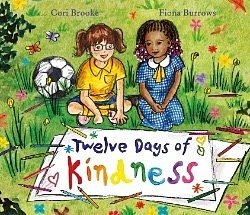 Twelve Days of Kindness
One little girl realises that the new girl in her class is struggling to make friends. With the help of their football coach they come up with a plan. Can their school football team bring them together, and expand their friendship group?
find out more
---
Comments (0)
No comments have been submitted yet.
Why not be the first to send us your thoughts
Leave A Comment


Thank you for your comments, they will appear shortly once approved.