Behind the Scenes of My Summer With Grandad with Tom Tinn-Disbury!
April 27th, 2021
Author and illustrator, Tom Tinn-Disbury, gives us the run through on his new picture book, My Summer With Grandad!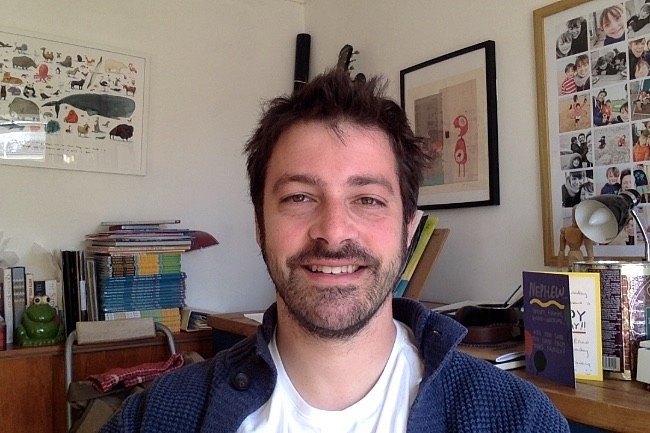 My Summer with Grandad is my second book with New Frontier. After my first book, The Caveman Next Door, was published. The lovely folks asked me for some new ideas for a second book. Once of those ideas was actually an old one that was buried deep in my draw. Then called 'My Summer with Beaky', after some tinkering and tweaking it became what it is today.

This is my love letter to the coast and to the feelings of endless summer that I had as a child. I grew up on the south east coast and the constant sounds of seagulls in the distant is one that I miss dearly. So this book was a perfect reason to immerse myself in that world.

Although he was never a fisherman and didn't have the big bushy mutton chops and moustache, the Grandad character was very much based on my own grandad. His quiet demeanour and stoic attitude is very much like my own grandad. He was always generous and big-hearted, especially toward his grand children. Spoiling us at every opportunity.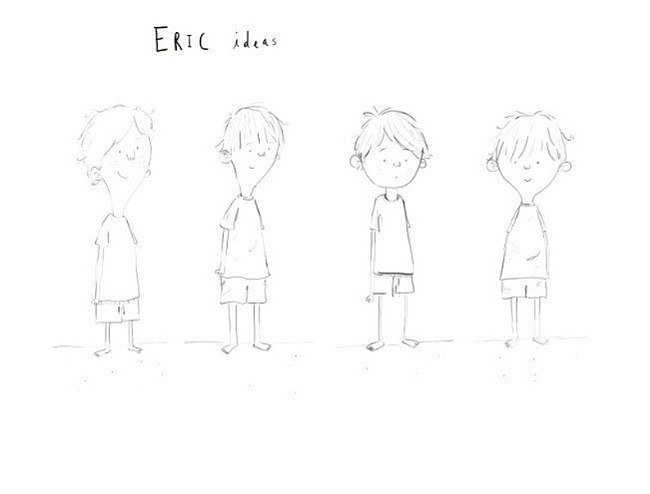 Here are the finalists for the character of Eric, the 3rd one along was ultimately chosen.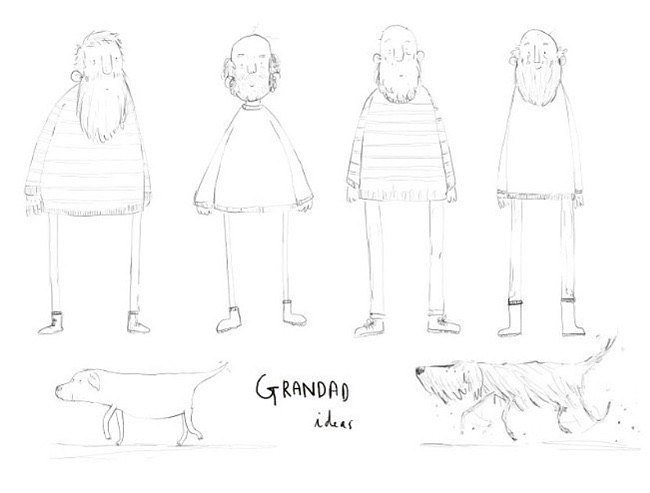 Again, here are the finalists for Grandad, we eventually added a tase to the 2nd one. Fishermen are a particular breed and they're such great characters to draw!

Below is Eric and Grandad from the old version of the story, my style and finish has changed a lot since then, now adopting a thinner line and crisper colour.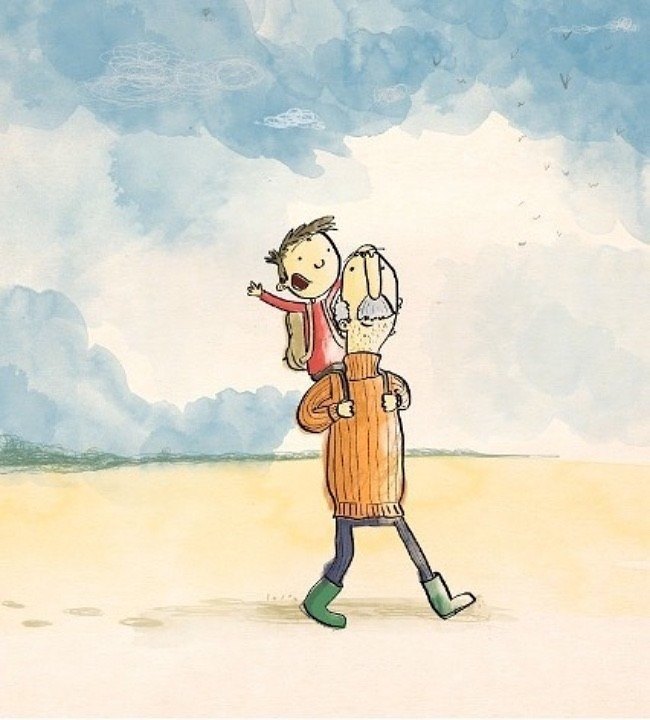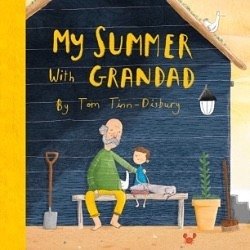 My Summer With Grandad
Eric loves spending summers with his grandad. This summer is even more special because grandad gives Eric a very important job on his old fishing boat. Chief Seagull Shoo-er! But when Eric and grandad rescue Beaky, a baby seagull, Eric isn't sure he wants to see his new friend fly away.
Purchase Here
---
Comments (0)
No comments have been submitted yet.
Why not be the first to send us your thoughts
Leave A Comment


Thank you for your comments, they will appear shortly once approved.