10 Tips for Struggling Readers with author Candice Lemon-Scott
June 19th, 2018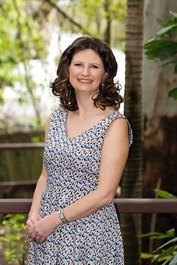 10 Tips for Struggling readers with author Candice Scott
One of my greatest joys as an author is seeing kids who wouldn't read pick up one of my books and turn into a reader. My chapter books for emerging readers are popular with reluctant or struggling readers, but it's no accident. Until recently, my eldest daughter was a struggling reader.

As we faced those difficult early years of her learning to read, my chapter books were written with kids like her in mind. I also discovered some valuable tools to help my daughter. At 13, she's now an avid reader.

Here are my 10 top tips for struggling readers, drawn from my own experience, and from observing other children as I share my books with them in school and libraries.
1) Role model. Kids learn best through example, so be a reader too. Talk about books and what you've read with excitement – enthusiasm is contagious.

2) Read aloud. Reading to a child from birth fosters a love of books and of story. It creates familiarity with stories and words so reading isn't a daunting prospect when faced with that first reader. I still read to my children at 10 and 13.

3) Take turns. For some kids, one look at a page full of words is enough to make them panic. Start by reading the text to the reader yourself first. Then you can take turns reading. Swap a word for a word, a sentence for a sentence, a paragraph for a paragraph and so on. Don't leave her struggling over difficult words.

4) Choose books with pictures. Some kids are visual and pictures help with understanding, and with breaking up the text, so it's not so overwhelming. Try a picture book, comic, graphic novel, magazine, non-fiction book with photos etc.

5) Find an interest. Some kids are interested in fairy tales, some in non-fiction, some in poetry. Allowing children to read what appeals to them can have a big impact on willingness to learn.

6) Talk, talk, talk. Talk about the book before reading, during reading, after reading. This engages a child with the text and helps with word recognition.

7) Exposure. Take your reader to the library, go to story sessions, visit bookshops, attend book launches, fill shelves with books, find pre-loved books. Make reading part of your evening routine every day. The more varied the exposure the better.

8) Limit screen time. One of the greatest deterrents to reading today is the easy access, excitement and addictiveness of screens. Set strict time limits on it and reduce the amount of screen time if needed.

9) See a professional. If you are concerned there might be a learning difficulty involved, get a professional to conduct tests for any issues that may affect reading. My daughter underwent eye therapy for focusing issues and it was a tremendous help.

10) Stress less. It's easy to become frustrated and worried the struggling reader will 'never learn to read.' But if you're stressed, or the child is pressured, there is sure to be resistance. Relax and allow the struggling reader to learn in her own time. Most importantly, make reading fun.


New Releases from Candice: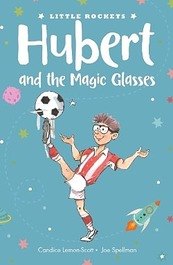 Hubert and the Magic Glasses
Sadly, the Able Ants are not the best football team in the district - and Hubert is not the best player. He loves football, but his skills are getting worse, not better. Could magic glasses be the answer?
Age group: 7+ years
ISBN: 978-1-912076-91-8

RRP: £5.99
find out more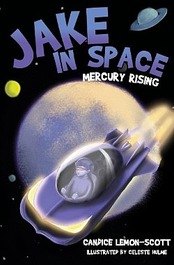 Jake in Space: Mercury Rising
When Jake and his friends zoom off to Mercury to watch the alignment of the planets, they're ready for adventure. But are they ready for their most dangerous mission yet — to thwart the plans of some familiar villains and save the planets from destruction?
Age Group: 7 + years
ISBN: 978-1-912076-69-7
RRP: £5.99
find out more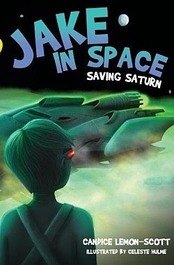 Jake in Space: Saving Saturn
Jake and his friends can't wait to get to their mystery destination. They arrive to find a megaship filled with treasure. Jake soon realises that people of Saturn are under threat. Can he rescue them in time?
Age Group: 7 + years
ISBN: 978-1-912076-68-0
RRP: £5.99
find out more
---
Comments (1)
Caridad
- August 2nd, 2018 6:55pm
Hi there, after reading this awesome post i am also glad to share my experience here with friends.
Reply
Leave A Comment


Thank you for your comments, they will appear shortly once approved.