Tracey Hawkins Discusses Max Meets a Monster
February 19th, 2019
Tracey Hawkins talks to us about the inspiration behind Max Meets a Monster and gives some advice for aspiring authors. We also hear a few exciting details about her upcoming release with New Frontier, Leaping Lola.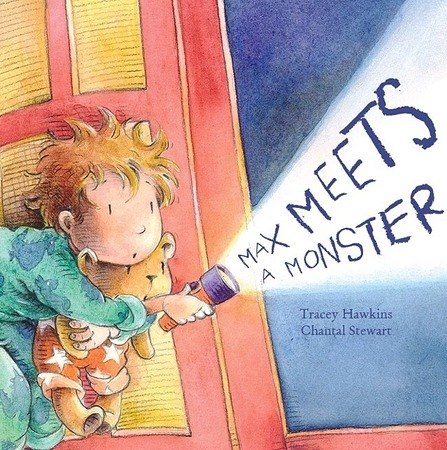 What was the inspiration behind Max Meets a Monster?

Many years ago, 'Max' wandered into my kitchen in the shape of my three-year old son. He demanded to know what had made horrible noises in the night. He was convinced we had a monster. It was soon revealed the noises belonged to my father who was visiting, and snored loudly. It was the perfect story for a picture book and one where I could capture the loving relationship between my son and his grandad. I took Max on a journey on his sleepover where things are different. Although frightened, he is a bold little boy, who on his quest, discovers unexpected 'monsters' until his finds the real monster. I absolutely adore this book.


What is your aim when writing a book for children?

My aim is to get words on a page that delight, entertain, and draw the reader into my story. So much happens during the writing process, but my final objective is to create a book that will capture the reader's immediate interest. I want to engage their imagination, transport them to another world and take them on a journey with the characters. If they are smiling and wanting to read the book again and again, then I've achieved success.


Do you have a routine or any habits when writing?

I start my writing day early afternoon and will take a few breaks and continue writing late into the night. It's my most creative time as my brain is fired up, the words flow and it's often hard to stop—especially thinking. I like silence when I write so my thoughts are clear and I'm not distracted.


What advice would you give to any aspiring writers?

Follow your heart and create.

1. Join writing organisations and writing groups, to mix with, to learn from and be inspired by others that share your passion.

2. Read, read and read some more.

3. Undertake courses in writing- learn the basics, and fundamentals in order to create stories.

4. Have a thick skin, don't be precious. Accept feedback on your writing, albeit good and bad and maybe in the form of a rejection. Learn from these experiences and become a stronger writer.


What can you tell us about your new book, Leaping Lola?

Leaping Lola is the fabulously funny story of a young calf who loves to dance. It is a visual treat on every page with incredible illustrations by Anil Tortop. There's so much to look at.

I hopeLeaping Lola will tickle children's imaginations and make them laugh as they follow her escapades at the black and white ball.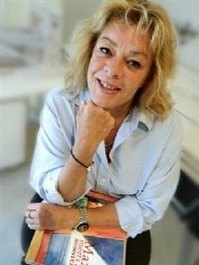 Max Meets a Monster is Available to Buy Now
BUY THE BOOK
---
Comments (1)
Vanessa
- February 21st, 2019 2:22am
My 3 year old granddaughter absolutely loves Max' - I'm really looking forward to reading 'Leaping Lola' to her.
Reply
Leave A Comment


Thank you for your comments, they will appear shortly once approved.