Q and A with Patrick Shirvington, illustrator of Can You Find 12 Busy Bees?
June 10th, 2019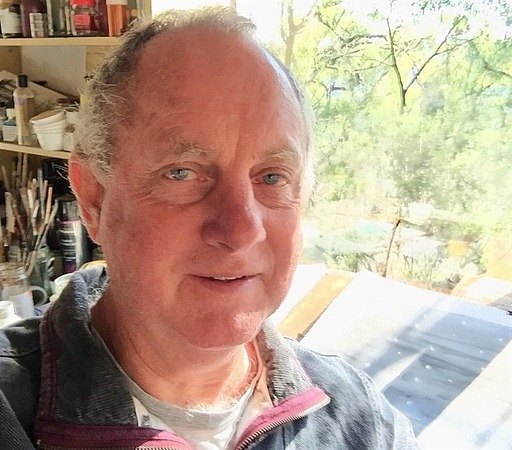 We had a chat with Patrick Shirvington the illustrator of Can You Find 12 Busy Bees? about his artistic process and influences on his work.

When did you first decide you wanted to be an artist, have you always been interested in art?

I always had a fascination with colouring in books and at the age of twelve, my nan gave me pencils and a set of Windsor and Newton oil paints. I drew and painted from that day on.

How did that evolve to becoming a children's book illustrator?

From those early days, I was never without a pencil in hand. As a result of drawing caricatures of the teachers, as my fellow students requested, a lot of time was spent out of the classroom in the corridors… pondering my next class and different teachers' mannerisms. With my science teacher realising I wasn't destined to be a nuclear physicist, he asked me to draw some cartoons for the annual school magazine. I have been an artist ever since, which developed into illustration.

You pride yourself on being an environmentalist and are a member of the Australian Association of Environmental Education. How does your value of education and love of nature shape your work?

My work has always focused on the landscape and as such I have been immersed in nature all my painting career. Through my art I can share the beauty and wonder of the environment with the viewer.

In what ways do you promote conservation, both in your work and in your daily life?

My work and daily life are one, with a diversity of nature around me and a pencil never far away. Schools, local government bodies and environmental conferences invite me to give talks and conduct workshops with the targeted audience, shaping the type of activities we experience; from bushland characters for children to more botanic drawings for older participants.

How do you reach children concerning environmental issues and what do you think is the most effective way to teach them?

I present stories about the wonder of the environment and with our current books, we go out into nature and look for the unseen. Children love those adventures and it relates directly to the Can You find Me? books. The world around us could become more distant to children in the technological age, unless we allow them to connect more deeply with it.

How has your background and location shaped your work?

I grew up in a bushy suburb of Sydney, with vivid memories of majestic trees accompanying the indigenous native flora and fauna of the area. My children have had the same experience with my current location in Sydney's bushland. My studio is surrounded by nature.

What medium do you prefer to work in?

I enjoy all mediums, although I do tend to use watercolour for my illustrations as they imbue a softness allowing for a greater degree of detail where required.

Could you outline your artistic processes?

My painting and illustration are approached in the same way, in so far as I endeavor to create something new. I begin with an idea that is expressed through a rough drawing, never really knowing where it will take me.

How long do you spend illustrating a children's book from start to finish?

I allow it to happen, if I try to force an outcome my work will tighten up and lose the spontaneity and freedom. By illustrating books I enjoy I find the images flow quite easily.

What is the hardest part about illustrating a children's book?

I must be like a child, I must see like a child and paint accordingly.

What is the best part about illustrating a children's book?

Enjoying my own childhood experiences all over again. My judge is not a gallery director or art critic; I cannot get a better salutation than one from a child finding joy in an image.

Have you got a favourite animal or one you most enjoy illustrating?

I enjoy all of nature's creatures, so I really can't select a favourite... although frogs are pretty cute!

What's your favourite childhood book?

Easy - Rupert

If you could give your younger self any advice, what would it be?

To stop forcing creativity, but allow stillness, for the answer will present itself.

What's one piece of guidance you would give to anyone illustrating a picture book for the first time?

One must allow ideas to come. That doesn't mean just sitting doing nothing but rather keep the practice going and the correct path will open up.

Are there any people who you think have helped or inspired you to improve as an artist?

There are so many artists/illustrators to even begin to name. However an artist that I was fortunate enough to meet was Australian artist Lloyd Rees, who did influence me in my early years.

If you weren't an artist, what would you do instead?

I can't imagine not being an artist. Artists are people who bring to others an awareness that is greater than one normally sees, so I guess I would be an environmental scientist and educate people about the hidden wonders around us. So by doing this, I would be considered an artist. As Joseph Beuys said 'we are all artists'.

What's been your favourite feedback about one of your books? Were you very proud to be nominated for awards for your debut book Can You Find Me? (we were!)?

I feel very lucky and honoured to have worked on Can You find Me? with such a notable author as Gordon Winch. We collaborated on every part of the book, so a lot of credit goes to him. To receive feedback from the industry was pleasing, being recognised by Children's Book Council of Australia and of course to get support from the Wilderness Society of Australia, being shortlisted for the 2018 Environment Award for Children's Literature was wonderful, but my favourite feedback is always from the readers - the children.

Tell us a fact about yourself that nobody knows.

I still love to run.

Finally, have you had any funny or unusual moments as an illustrator?

When I was working on my latest book, a little blue wren flew on to the window sill of my studio and seemed to be wanting to be featured as a subject… as it turned out… he was.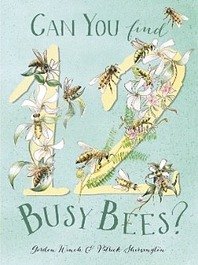 Can You Find 12 Busy Bees?
Following on from the award-winning
Can You Find Me?
,
Can You Find 12 Busy Bees?
brings children closer to nature and the environment. In this elegant picture book, children will enjoy learning to count with the gorgeous flora and fauna on every page.
find out more
---
Comments (0)
No comments have been submitted yet.
Why not be the first to send us your thoughts
Leave A Comment


Thank you for your comments, they will appear shortly once approved.