Interview with Sally Anne Garland
March 25th, 2020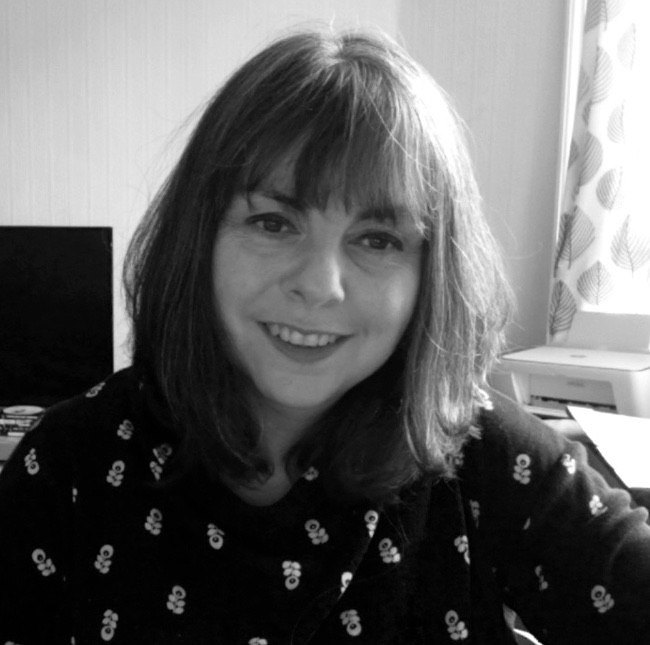 When did you decide you wanted to become an Illustrator /Author what prompted this?

There wasn't a lightbulb moment as such, I just sort of grew into becoming an illustrator and author.

As a child I would draw and copy pictures from books simply because I liked them. I had a period of wanting to become a naturalist and particularly loved nature books, this encouraged me to sketch plants and animals from real life. I had a particularly gruesome nature table in my bedroom that had all sorts of skeletons, insects and bits of animals which I would sit and draw.

I eventually went to Edinburgh School Of Art where I studied illustration and after a few years working as a graphic designer and textile designer for various retail companies, I finally found my niche in working in children's publishing.

What was your favourite childhood book?

The first books I enjoyed were classics like Alice In Wonderland, Winnie the Pooh and Treasure Island which were all given to me either as presents or suggestions. However my most favourite childhood book has to be Bogwoppit by Ursula Moray Williams, illustrated by Shirley Hughes. I remember getting it out of the local library and loving it; not just for the story and illustrations but also equally thrilled that I had picked and found it myself — like finding hidden treasure.

What is the inspiration and idea for Bear Was There?

The origins for Bear Was There was during a time after the passing of my Dad and it got me thinking how do you explain big or scary life events to children in a way that is simple and comforts. I remember sort of unconsciously sketching and doodling a bear walking through a storm and it seemed right to then add a little mouse following him. I think at the time it was the way I was feeling and it led me to develop the idea of explaining huge, scary bear-like events in the simple terms of a small mouse's feelings that hopefully a child could relate to and understand.

What is the story of Bear Was There?

The story follows Mouse's journey through the seasons of a year and the many different feelings he experiences. It begins with the very first thing he feels which is love from his mother. Spring comes and Mouse feels excited to go out and discover the world for himself but his mother warns him, "Bear is out there" and to be careful. Mouse remembers her warning but ventures out into the world to find himself a home, friends and happiness .

As time passes, Mouse is ever watchful and running from Bear, fearing him getting closer until Mouse unexpectedly meets 'Bear' and realises he's perhaps not so scary after all.

Are there any people who you think have helped or inspired you to improve as an illustrator?

I was lucky enough to grow up in a family that always encouraged creative things. I was brought up in the Highlands of Scotland and had loads of holidays around the Cairngorms staying with my Grandparents. My Granddad was a Head Deer stalker for the area and while he was out roaming the hillside my Nan would teach my sister and I knitting and sewing in a room that was also occupied by my Grandad's five working dogs. They all had different personalities and are still legends in our family's folklore. From Rabbie the oldest dog who once held the local Butchers van to ransom, Kayleigh the wise, motherly Deerhound and Toby a little Fox Terrier who was a bit of a renegade. He was in fact the inspiration for one of my first stories I wrote and won a prize for in the RSPCA primary school writing competition.

What is your working process?

I don't really have a process as such, I tend to like to wonder around observing things and something or a notion will catch my attention. I will then get a strong image in my head that I sketch out and as I draw it I start telling a story around it. Not much different to how we all played games as kids; most of us remember the experience of finding an interesting stick or puddle then inventing a really good game around it.

If you didn't illustrate or write stories, what would you do instead?

I think it would be doing something related to my first childhood passion which was nature and science. However not so sure of my mathematical skills so it would be very much at the level of pointing at and naming things.

What's been your favourite feedback?
It has to be the reaction and comments from kids themselves. That is when you know the cold, hard truth if your story has been truly successful.

Finally, give us a fun fact about yourself that nobody knows!

One of my first artistic endeavours was a picture I sent to the Queen. It was sunflowers inspired after watching a 'Paint Along With Nancy Kominsky' programme and I painted it with my Mickey Mouse paint set on the back of a big envelope. I somehow think it never quite got included in the Queen's personal art collection but I got a letter from Buckingham Palace thanking me anyway!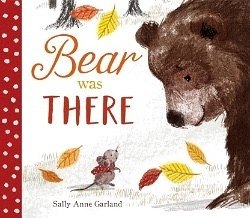 Bear Was There
The first thing Mouse felt was love, as he lay in the warmth of his mother's fur.
Then one day, Mouse meets Bear.
He feels frightened, but what if Bear is not as scary as he seems...
find out more
---
Comments (0)
No comments have been submitted yet.
Why not be the first to send us your thoughts
Leave A Comment


Thank you for your comments, they will appear shortly once approved.