Get to Know Lucy Barnard
September 1st, 2020
We are very excited to be publishing a brand new book from writer and illustrator, Lucy Barnard, this month. Ruby and Graham is a wonderful picture book about two woodland animal friends who are very different, but learn to respect each other's differences, and realise that they can still be best friends despite them. Thanks for answering a few questions for the blog, Lucy!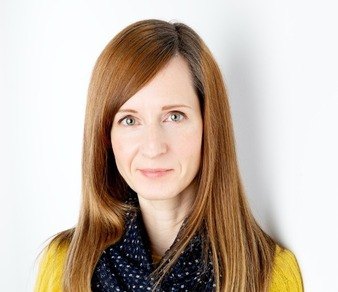 How did the idea for Ruby and Graham come about?

As with a lot of my ideas the initial spark came from my children. My daughter's main aim in life is to have as much fun as possible whereas my son is a bit more cautious and sensible! I wondered what it would be like if the roles were reversed or if one of them worried about changing in some way. I really love drawing animals and anything nature-related, and the red/grey squirrel contrast seemed perfect to highlight their differences.


What was your experience working on the book like?

I really loved working on this title and developing the characters. It was fun to show their personalities through the way they look with Ruby being colourful and playful and Graham with his neat tail and clipboard (before he decides to change)! I began by storyboarding the whole book in order to get an idea of how each layout would work and then moved on to rough pencil sketches, which I then refined. It was great to work with Verity at New Frontier, she gave really helpful advice and feedback and helped to develop the illustrations with me.


What was the most challenging thing about it?

I wanted this story to be fun and humorous but also with a message - I had to make sure it wasn't too 'preachy' though. With any picture book I think consistency of characters is always so important - they have to look like themselves throughout the book no matter what angle we are seeing them from or what expression they have. I always find that a challenge! Also, the whole story is set within a woodland so I had to make sure that there was enough variety within the illustrations and the setting didn't look too similar throughout the book as a whole.


What do you hope that children will take away from Ruby and Graham?

Firstly, I hope they love the story and the characters! There are lots of little details to spot too (like Graham's discarded jumper that is retrieved and patched up by the end). And I hope that the message is clear - don't be afraid to be yourself but also don't be afraid to change, too. And don't worry too much what others will think of you!


Do you have any routines or rituals when you work?

When I am writing I need complete silence and no interruptions (best when my children are at school or in bed!) In contrast, when I am illustrating, I like to have music or a podcast/audiobook playing and a few interruptions are fine - I can draw and chat at the same time! And a big cup of tea on my desk is a must.


Have you always wanted to write and illustrate children's books?

Yes! I loved English and Art when I was at school and I had an amazing Primary School teacher, Miss Langman, who was so encouraging, even at that early age. She predicted that I would write a book and I dedicated one of my previous books to her as we are still in touch. I was always drawing when I was younger and I have always been a voracious reader, which in turn made me want to write my own stories. Writing and illustrating books is my dream job.


Who are some of your influences when it comes to illustration?

Illustrators I loved when I was younger include Cicely Mary Barker (I would obsessively copy the Flower Fairy illustrations), E. H. Shepard, Shirley Hughes, Beatrix Potter, Arthur Rackham and Judith Kerr. There are so many amazing illustrators working today but a few that I really admire are Benji Davies, Steven Lenton, Alison Friend, Frann Preston-Gannon, Charles Fuge, Britta Teckentrup, Pat Corrigan, Emily Gravett and Sarah Massini.


What do you like to do when you're not working?

I go running before I start work as I find it helps me to work through any problems or ideas and I enjoy the time to myself before the day kicks in. I also find Pilates a great form of exercise, especially as I have a very sedentary job! I love being out and about in the countryside with my family, catching up with friends and going to the cinema or theatre. And I always have a book on the go, I can't imagine life without reading.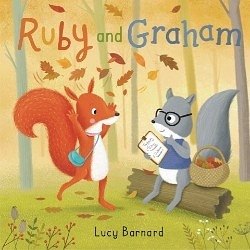 Ruby loves fun while Graham loves organising.
In their own unique ways, they make sure that Acorn Wood is a beautiful and lively place.
But when Graham decides to party all the time like Ruby, the chaos and confusion in the wood gets out of hand.
Who will step up to set things right?
buy the book
---
Comments (0)
No comments have been submitted yet.
Why not be the first to send us your thoughts
Leave A Comment


Thank you for your comments, they will appear shortly once approved.