Encouraging Children to Love Nature with Robert Vescio on Into the Wild
August 17th, 2021
Encouraging Children to Love Nature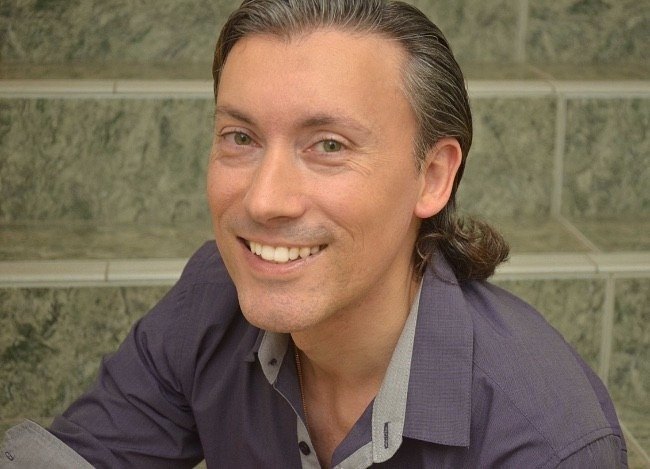 'Not all those who wander are lost.'

– J.R.R. Tolkien, The Fellowship of the Ring.

This line refers directly to Aragorn, the ranger who spends his time wandering Middle-Earth. He wanders, but is not lost. He knows his mission, knows his purpose and follows it with determination …
… Much like Roman from
Into the Wild.
Roman wanders into the wild to simply disappear and pursue wonder and surprise. He knows his desire and he follows it with an open mind.
Into the Wild
tells the tale of a young boy named Roman who wanders where the hidden and wild lies. But through his travels, he discovers something rare and special – a friend to share his discoveries with.
What we see here is a young boy who notices, engages and wonders. He loves nature and experiences the joy it has to offer.
And it's through Roman's direct experiences, that we too can encourage our own children to fall in love and connect with nature.
We can start by noticing what's around us. Often, we walk right past amazing natural things like a butterfly on a flower or even a bird on a branch. But if we just take a moment to notice and walk slowly, it can be a wondrous experience.
Once we notice what's around us, then we can engage and interact with the natural world. This will enable us to learn. For young children, it can be as simple as a stick or splashing in puddles. And for older kids, it can be fishing or hiking. By playing with nature, this will teach children how to overcome fear and help them when they're older.
We, as parents, can also share our experiences with children and get them excited about the outdoors.
By doing this, we give our children the chance to wonder and be surprised and enchanted by our natural world. Let them enjoy what gifts our earth has to offer. Show them how to collect and eat food they themselves planted and nurtured. This will show them the benefits of reaping the rewards of their hard work.
Let them grow their own little garden patch and marvel at all the insects and birds that come to visit. In return, this will teach children about the different creatures and the importance of their involvement in our ecosystem.
Enriching your child's well-being is crucial, not only for their future, but for our planet, too.
These are just some of the ways we can get our children excited about our natural world. Just like Roman, the wild is ours to explore and to share.
Young readers will delight in searching with Roman for the unknown and mysterious.
Into the Wild
, illustrated by Mel Armstrong, clearly demonstrates this. It's not only a celebration about the power of friendship but is also a journey about self-discovery. It opens our eyes to the unseen and beauty that surrounds us.
Mel's stunning illustrations are filled with fun and attention-grabbing detail. They truly capture the atmosphere of the story and convey the emotion of the characters expressively. This is wandering all wrapped up in one beautiful package.
Just open your mind.
Thank you to Robert for writing this wonderful blog piece! You can find Robert on Facebook, Instagram, and on his website.

Into the Wild
is now available in paperback. Join in with the Summer Reading Challenge and give this wonderful story a read!
Into the Wild
Roman is a lone wanderer and the wild is his to explore.
Yet despite his amazing adventures and fascinating discoveries, Roman is still searching for something.
Is being alone really the only choice for a wanderer?
Purchase Here
Tags:
explore
,
paperback
,
summer reading challenge
,
wildlife
,
nature
---
Comments (0)
No comments have been submitted yet.
Why not be the first to send us your thoughts
Leave A Comment


Thank you for your comments, they will appear shortly once approved.