Brenda Gurr talks The Fabulous Cakes of Zinnia Jakes: The Tumbling Tortoises
October 13th, 2020
Brenda Gurr talks us through The Tumbling Tortoises, the second book in The Fabulous Cakes of Zinnia Jakes series, which is published this month.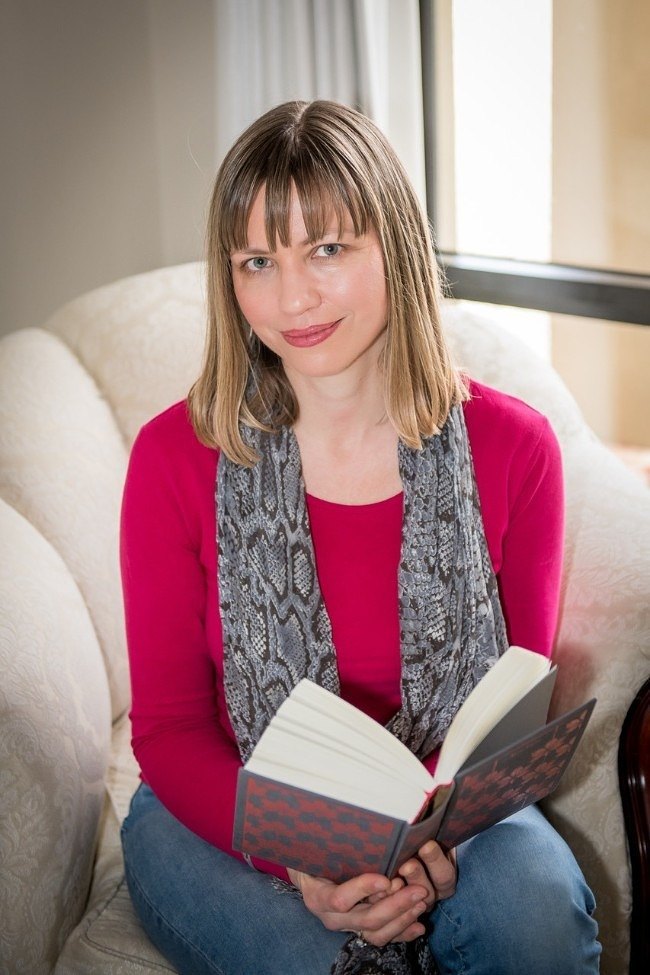 Tell us about the new The Fabulous Cakes of Zinnia Jakes book, TheTumbling Tortoises. What can we expect?

A lot of suspense and mayhem as Zoe's secret identity comes under serious threat! Zoe, Addie, Jam and Coco also have to use all of their ingenuity to pull off a super sneaky cupcake delivery at the zoo.


How long did it take you to write the book, and what was the process like?

It took me about four months in total to write the first draft, although I had already come up with the concept for the book long before that. The revision of the manuscript took a few more months, as my editor and I needed to modify and rearrange some plot elements. I'm very happy with the result.


Did you find yourself carrying out any research for the book?

Yes! I had to research the Galapagos Islands and Galapagos tortoises, which was heaps of fun and very interesting. I learnt a lot!


What do you like to get up to when you're not working?

I love spending time with my family, playing the cello, doing yoga classes, reading, and finding new baking recipes.


What are your own baking skills like?

While I love baking, I must confess that I am no expert chef. I love to bake old-fashioned recipes like scones, scrolls and chocolate chip cookies. Anything easy that also tastes wonderful (and is happily devoured by my children) is my kind of thing.


Have you been reading anything good recently?

I'm currently reading a biography of the Australian pilot Bert Hinkler, which is fascinating. (I love a good biography!). I also like to have a few kids' books on the go. I've just enjoyed the first Enola Holmes book by Nancy Springer as well as Dead Funny by Tanya Landman.


What's the trick to writing a good character?

Plenty of daydreaming! For each book, I must spend days, weeks or sometimes even months thinking about its characters and how they might talk, move and dress. If they've walked around in my imagination first, I believe they are much stronger when I commit them to paper. It's a lengthy process—you have to be willing to let character creation take the time it needs.


What is the most challenging thing about writing the Zinnia Jakes books?

Thinking up new and amazing cakes for Zoe to make! Each one has to have something special that drives the plot and contributes to making its delivery more complicated.


What's the most rewarding thing?

A mum sent me a picture of her two children (Zinnia fans!) making the recipe from the back of The Crumbling Castle and I was so touched! Realising that you have reached your readers is always such a wonderful moment. It's why we authors do what we do!


What's something you've learned in the last year?

To appreciate the extraordinary in the ordinary. During these unusual, covid-filled times, I've also realised that I have more patience and resilience that I thought I did.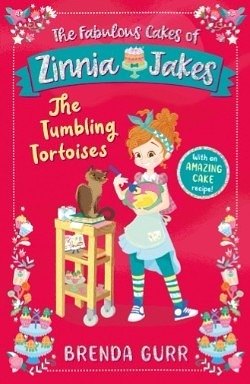 Zinnia Jakes has won the Wildside Zoo's endangered animals competition with her cute tortoise cupcake idea! But when she does more research about tortoises, one of her classmates starts asking too many questions... Can Zinnia Jakes remain the secret pastry chef everyone loves.
Order Now
---
Comments (0)
No comments have been submitted yet.
Why not be the first to send us your thoughts
Leave A Comment


Thank you for your comments, they will appear shortly once approved.