Angela Perrini talks Christmas in Italy
December 10th, 2020

We're getting into the festive spirit here at New Frontier!

We spoke with illustrator, Angela Perrini, on spending Christmas in her home country, Italy. Angela has illustrated Santa's High-Tech Christmas amongst a number of other books.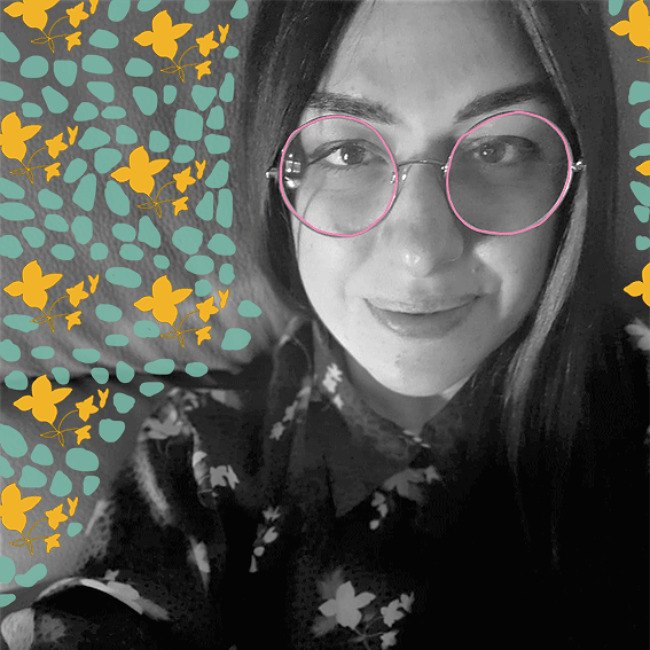 1. Do you have any special dishes you eat during Christmas?
Here in Italy and more specifically where I live, in a small town in Puglia, there are some culinary traditions that must be respected. For Christmas Eve, for example, is a must, a fish dinner that ends with typical desserts called cartellate or pettole.
Cartellate can be described as honey-soaked, deep-fried pastry wheels, and pettole are said to be a sort of savoury Italian doughnut – they sound delicious to us!


2. Do you have any particular Christmas traditions?
Usually, the main tradition for me is to spend the holidays with family and friends, gathered around the table for food and games, although in this strange year it will not be exactly like this.
A little personal tradition is wearing my beloved red pyjamas on Christmas Eve night.
3. When do you put your Christmas decorations up in your house?
As soon as possible! At home, we all love very much the Christmas decorations and the cheerful and warm atmosphere that they give to the house.
4. What is your favourite thing about Christmas?
During Christmas I love being with family and friends, even with those who usually live far away. I also love to walk, solitary or in company, for the small streets of the centre of history of my town where the Christmas lights are mixed with the good smells.
5. What did you enjoy most about illustrating Santa's High-Tech Christmas?
That's a story I loved a lot! I liked to illustrate the nocturnal and magical atmospheres, to interpret a contemporary Santa Claus, but I think the little girl stole my heart with her resolute and witty character!
Angela Perrini can be found at her website
here
, on her
Instagram
, and
Facebook
.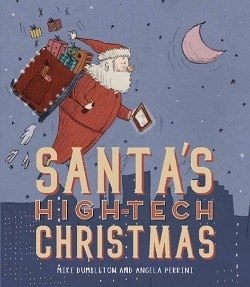 Santa's High-Tech Christmas
Santa has discovered high-tech gear.
With his techno-pad, a flip-top roof on his sleigh, a soft reclining seat and a rocket pack, he is well prepared to deliver presents for Christmas Day.
But as things start to go wrong, Santa needs help from a young girl so that all the presents get delivered on time.
Buy Here
---
Comments (0)
No comments have been submitted yet.
Why not be the first to send us your thoughts
Leave A Comment


Thank you for your comments, they will appear shortly once approved.