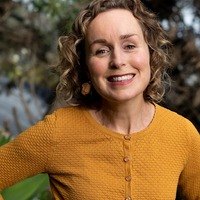 Vikki Conley
Author
Vikki writes and shares stories that celebrate the spirit of wonder, freedom and adventure that she wishes every child could enjoy.
Vikki grew up on a farm nestled in a valley that overlooks the Strezlecki Ranges in South Gippsland, Australia. Much of her inspiration comes from the stories that stretch from the farm's neighbouring mountains, to the nearby coast and islands. Vikki's obsession with words started very young. She wrote/illustrated handmade children's books and was first published in her school newsletters.
Vikki has worked as a professional communicator for 20 years, across three continents. For 10 years, Vikki worked with the international aid agency, World Vision. She travelled to Asia, Africa and outback Australia where extraordinary children shared with her their extraordinary stories. In search of extraordinary stories, she has climbed inside Icelandic glaciers, entered war-torn countries and interviewed African dignitaries in a paddock full of eeyoring donkeys!
In her spare time, Vikki does cartwheels with her two children and searches for platypus in the rivers near her home in Eltham, Australia.
Now that Vikki has grown up, she's decided it's time to make real books just like her great, great, great, great uncle, the legendary novelist, Thomas Alexander Browne (author of Robbery Under Arms).
Books by this Author