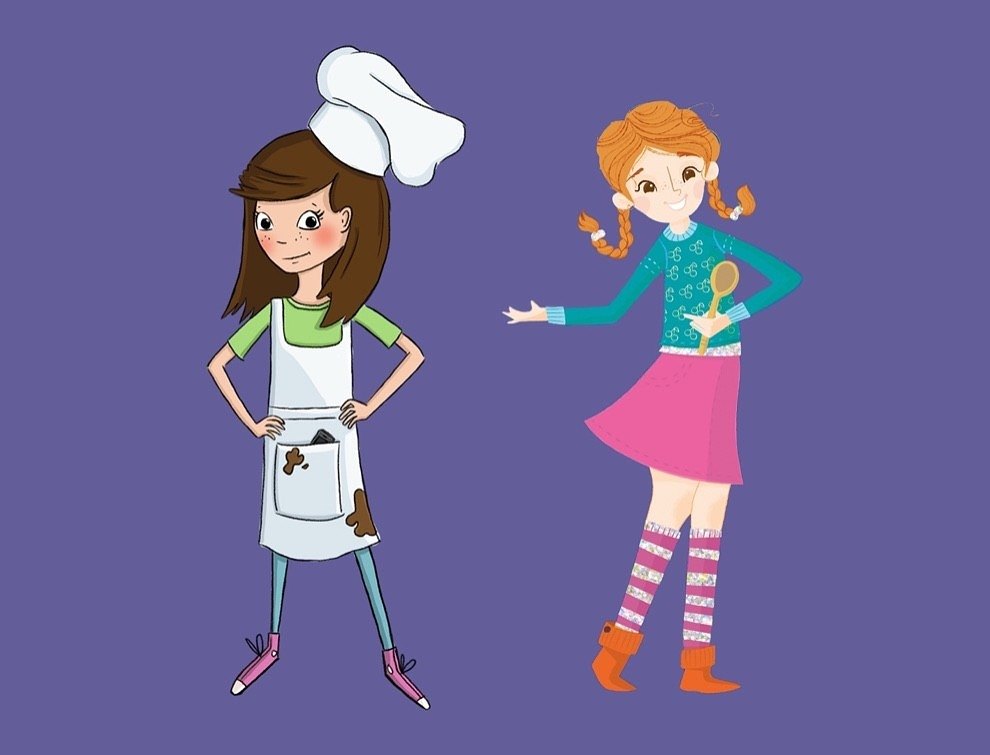 If you're looking for some cooking inspo, looking no further! We have three books from two scrummy series out this month, Zinnia Jakes and Sage Cookson, both centred around food. The books come with packed with recipes, adventure and excitement.
Zinnia Jakes is an undercover secret pastry chef, secretly whipping up creative cakes to an unsuspecting clientele who presume she must be an adult. Sage Cookson goes on adventurous travels around the world with her television chef parents as they learn techniques, taste treats and film their show.

To enter and be in with a chance of winning one of the three packs of Sage Cookson's Sweet Escape, Sage Cookson's Snow Day and The Fabulous Cakes on Zinnia Jakes: The Crumbling Castle, just answer the following question:

Which of these is NOT a usual food pairing:

a) jelly and ice cream
b) salt and pepper
c) fish and chips
d) pickled onion and strawberries

Submit your answers by midnight, Monday March 30.

Good luck!