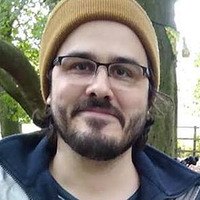 Simon Prescott
Illustrator
Simon is a published illustrator and author. He mainly uses traditional mediums such as pencil, pen and watercolour. By using lighting and perspective he aims to create drama and atmosphere in his work, along with a healthy dose of humour.
He was raised in the country idles of Hertfordshire, where he watched too many cartoons and filled pads with drawings and doodles. He eventually went to Norwich School of Art to study a BA in Graphic Design.
After graduating he spent two years living in Finland, the home of the Moomins, Saunas and themidnight sun. Then he returned to the UK, and completed an MA in Children's book illustration in Cambridge, where he now lives and works.
Books by this Illustrator