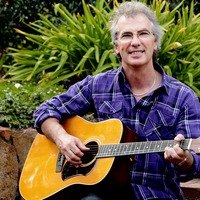 Mark Carthew
Author
Dr Mark Carthew (PhD) is an award winning Australian children's author, editor, poet, musician and educator, well known for his books and series celebrating music, movement, drama, humour and wordplay. Mark's picture books include Five Little Owls, The Great Zoo Hullabaloo! and The Gobbling Tree, winner of Speech Pathology Australia's Book of the Year. Mark's creative output also includes the Marvin & Marigold series: The Big Sneeze, A Christmas Surprise and A Stormy Night.
His most recent releases include a special 10th Anniversary eBook & print edition of his CBCA Notable verse and song anthology Can You Keep a Secret? Timeless rhymes to share and treasure and an exciting new title featuring the amazing animals of the Amazon - The Dingle Dangle Jungle, illustrated by Dave Atze. More titles, eBooks, poems and loads of free resources can be found at www.markcarthew.com.au
Mark was awarded a May Gibbs Children's Literature Trust Fellowship in 2013 (Brisbane) and more recently 2020 (Adelaide). His achievements in writing have also been acknowledged via a Distinguished PhD Award from Swinburne University of Technology. As a highly engaging and sought after national and international presenter, Mark's early years, primary school and literary evens are interactive, entertaining and fun for all.
Books by this Author