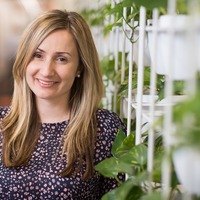 Lana Spasevski
Author
Lana Spasevski grew up in Sydney, Australia.
Lana is a children's author who writes stories that tap into the innately curious world of children.
Her writing has been long-listed in the 2018 Children's Book Council of Australia Charlotte Waring Barton Award as part of the Aspiring Writers Mentorship Award and in competitions such as Creative Kids Tales, Greenleaf Press and CYA.
Her debut picture book Max's Dinosaur Feet illustrated by Penelope Pratley was inspired by the beautiful chaos of life with a young family.
A trained lawyer and marketing manager, Lana now writes for children from her book-filled home where she lives with her husband, her two book butterflies and a rescue kitten called Marbles.
Books by this Author